Mental Health and Wellbeing:
Supporting someone with dyslexia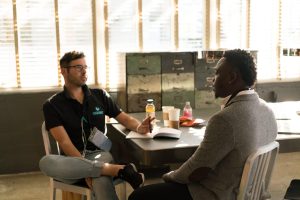 Dyslexia is a lifelong disability and it impacts across the whole lifespan from the school years through to adulthood [1]. Its is now well known that dyslexia and other co-occurring difficulties can impact on our mental health and well-being. Dyslexics are twice as likely to suffer anxiety and depression, lack self-confidence, do not feel good about themselves, have little or no energy to spare and overall lower than average mental health and well-being [2-4] because of how it can impact on a day to day activities. Dyslexia can affect the mental health of someone you know in a number of ways, including:
education
career wellbeing
financial wellbeing
physical wellbeing
social and community connections
psychological and emotional well-being.
Not everyone who has dyslexia has problems in all those areas, or all at once. If you are supporting someone with dyslexia, you probably already know which particular area or areas are the ones they may need a bit of extra attention.
If you're close to someone who has dyslexia, there are lots of things that you can do to help their mental health and well-being:
Listen to the children, young people and adults with dyslexia in your life. Listening is important to help us all to know that our thoughts and feelings matter.
Learn – and teach others around you – about dyslexia and the many ways that it can appear and the sorts of things that occur alongside. We've all heard myths about dyslexia; correct them when you hear them.
Focus on their strengths. We've all got them!
Work on coping strategies together to help build resilience. Help them to develop self-awareness – ask them if they need help, before things reach a crisis point.
Assist them in seeking out the support that is needed and don't be shy to ask for them if they need help – for themselves but also for you as well, especially if you are a parent or partner.
Consider seeing a specialist. Talk to your GP about a referral when needed.
Speak with their school, TAFE, and uni it's important to provide reasonable adjustments to help everyone to do their best.
When you behave in these ways at home, at work and in the community you are providing a safe and supportive environment, not only for your loved one but for everyone who struggles with a learning disability. In a safe and supportive environment, self-confidence and self-respect can develop.
Sometimes, these steps won't be enough. If it's all too hard, you can seek specialist help for yourself or you're loved via:
Learn more about mental health and well-being and other information on dyslexia in our factsheets, our Mental Health and Thriving Series and through the Dear Dyslexic Podcast Series at rethinkdyslexia.com.au