re:think dyslexia is leading the change as a neurodivergent woman-led social enterprise. We celebrate differences by working with a diverse team with lived experience, skills and expertise. We aim to do things differently by disrupting the norm within workplaces and beyond.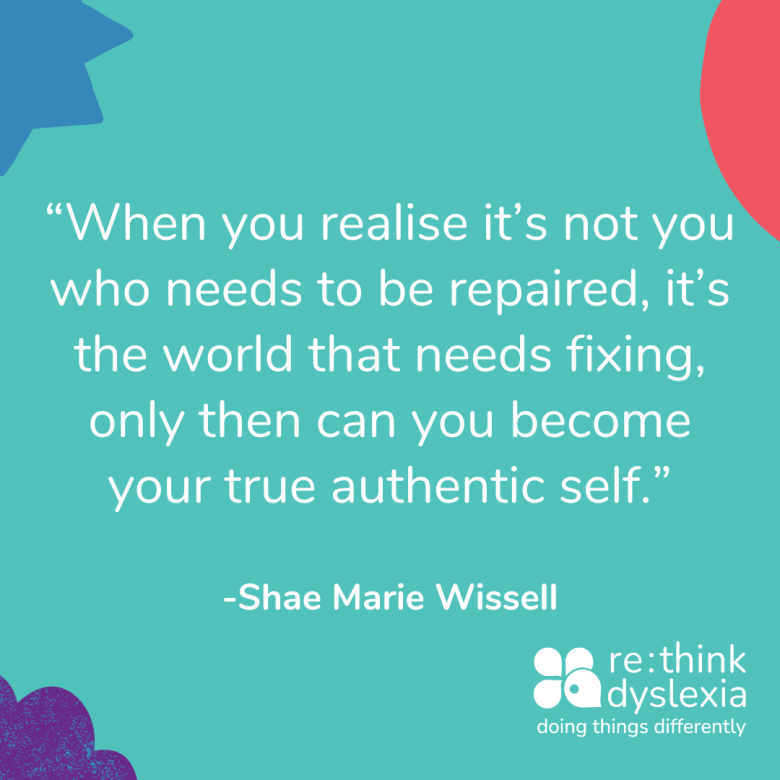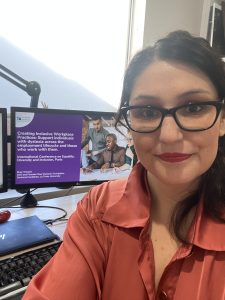 Shae Wissell, Director and Principal Coach, Consultant and Research Lead
Shae Wissell is a respected thought leader, researcher and award-winning advocate for adults with dyslexia, with a background in speech pathology, and a Master of Public Health and Health Administration.
As a doctoral candidate at La Trobe University's School of Psychology and Public Health, Shae's research centres on the lived experiences of adults with dyslexia in Australia. Her work explores the social inequalities individuals with dyslexia may face across healthcare, education, employment, interpersonal relationships, and social and emotional well-being. Shae has published locally and internationally on work experiences, mental health, and well-being of Australian adults with dyslexia.

Dr Judith Hudson, Dyslexic Screening and Research Lead
Dr Judith Hudson is a retired specialist teacher, Chartered Psychologist, Assessor, Author and Researcher of special educational needs, that result in congenital developmental disorders such as dyslexia, ADHD, and disorders on the autism spectrum. She shares her time between Tasmania and Wales, U.K.
She is an Associate Adjunct and visiting academic at the School of Education at the University of Tasmania. She advocates for educating teachers to identify and understand how to teach children with dyslexia and specific learning and literacy difficulties. She has written and taught modules for post-grad study in Australia, 'Educating students with dyslexia and learning difficulties'. Judith is on the Board of Square Pegs Dyslexia Support Group, Tasmania and a dyslexia Ambassador. She is a PhD supervisor for the University of Tasmania and Flinders University, South Australia.
Her interest, study and passion for all things dyslexia spanning some forty years, she has a dyslexic husband and grandson both of whose constant achievements in life never cease to amaze her.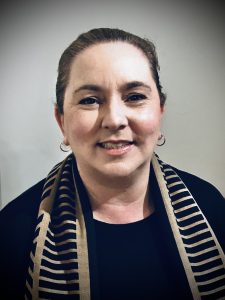 Dr Laura Dickenson, Adult Literacy Lead 
Laura is a qualified teacher, with a Bachelor of Education (Postgraduate) and a Doctor of Philosophy in Education and has over 20 years teaching experience across all sectors of education. Laura has also completed an Associate Multisensory Structured Language (MSL) course and is an Accredited Member of the Australian Dyslexia Association (AMADA).  Laura supports teen and adult learners to develop their literacy skills in academic writing, notetaking, speaking, presenting and assignment writing. Additionally, she is able to help students to develop strategies to improve time management, planning and organisational skills related to their studies, life and work.
Her extensive working knowledge and experience of working with neurodiverse students enables her to individually tailor lessons specifically to the needs of each learner. Her knowledge is based on her education and research, but also on personal experience as she has two neurodivergent children. Through her children, she has witnessed the impact that struggling with literacy can have both academically and emotionally, which is why she is passionate about supporting students to develop their literacy skills and their confidence so that they can realise their full potential. She creates an engaging and positive learning environment where students feel supported and experience success.
Sally Close, Leadership Coach and Organisational Development Consultant
An Organisational Development Consultant driving neurodivergent awareness, acceptance and action within organisations.
Passionate about improving Australian business Culture, Sally believes diverse and inclusive workplaces are a ley lever for progress and change. Sally integrates diversity of thought and inclusion practice through her creative programs, which align to each organisation's ideal culture and business strategy, The "ideas into action" approach enables effective learning transfer through relevant and practical on-the-job application of skills learnt.
Nicci Richman, auDHD Neurodiversity Coach and Organisational Development Consultant 
Nicci is a neurodivergent Organisational Development professional who is passionate about the role of neurodiversity in the workplace. She specialises in supporting those who appreciate the value of a broad range of thinking styles and perspectives.
​Nicci is driven to create environments where neurodiversity is understood, valued, and effectively leveraged to optimise business outcomes.
She does this by:
Partnering with businesses to deliver neurodiversity education programs and co-design systems that embrace the value of inclusive cultures. 
Supporting neurodivergent individuals – from leaders to career starters – through coaching that embraces strengths, identifies job fit, develops strategies to support high performance, and builds confidence to self-advocate in the workplace.
An effective Leader with a demonstrated history of working in a range of sectors, Nicci's strengths lie in building purposeful cultures, training and development, removing complexity, and streamlining processes.
Kim Percy, Creative Director and Doctoral Research Candidate
Kim Percy explores her lived experience of dyslexia as an artist, designer, educator, and researcher through the lens of positive attributes.
For 24 years she has co-directed and been senior designer for Designscope, an agency dedicated to branding, strategy, web and print design. Her first passion was visual art, and she has had prominent exhibitions in some of Australia's leading awards and festivals including BOAA Biennale of Australian Art, Ballarat Foto Biennale and HeadOn Photo Festival. Over the last 20 years she has been a sessional tutor at Federation University and RMIT University alongside a business mentor for Melbourne Innovation Centre and is interested in developing accessible curriculum for neurodiverse students.
Kin developed an awareness of dyslexia through advocating for her youngest son, now 14 years old. Through the process, she recognised her own dyslexia and received an assessment at aged 50. She lives in Central Victoria with her partner, her youngest son, and has an older son at university, studying film. Percy brings creative thinking, business strategies and future vision to re:think dyslexia through the development of the brand.
Georgia Lewis, Assistant
Georgia Lewis is a Project Administrator pursuing a Social Media Marketing Diploma online. Bringing insights from her studies, she is a valuable asset to 're:think dyslexia.'

As a neurodivergent individual with a disability, Georgia is passionately involved in the neurodiverse community. Driven by a thirst for knowledge and a commitment to sharing, her strengths lie in engaging with people and effective communication.