Empowering You: Funding Support to Unleash Your True Potential!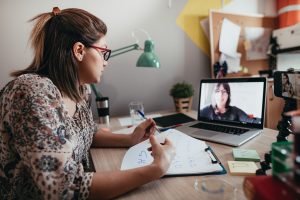 Are you a dyslexic individual looking for an opportunity to thrive in the workplace? Look no further! At re:think dyslexia, we are committed to supporting individuals like you by providing the tools and resources necessary to unlock your true potential and achieve extraordinary success. In this blog post, we introduce the re:think dyslexia employee support program, funded through the federal government's Job Access Program, designed specifically to empower dyslexic employees and help them excel in their professional roles.
Unlocking Your Potential: The re:think dyslexia Workplace Inclusion and Diversity Program offers a range of benefits tailored to meet your unique needs. With four one-on-one personalised support sessions, funded through the Job Access Program with the support of your employer, we take care of the paperwork, allowing you to focus on your growth and development. These personalised sessions are designed to address your specific challenges and provide you with practical strategies to support them. Our dedicated team of experts will guide you through each session, offering support, encouragement, and valuable insights that will empower you to excel in your role and unleash your true potential.
Benefits of Joining the Program: By becoming part of our program, you gain access to a supportive network of like-minded dyslexic professionals, fostering a sense of belonging and providing a platform for collaboration, inspiration, and growth. We understand the importance of connecting with others who share similar experiences and can offer valuable advice and support. Through our network and community-building initiatives, you'll have the opportunity to form meaningful relationships, exchange ideas, and learn from the successes and challenges of others.
Moreover, the program offers access to a wide range of resources specifically curated for adults with dyslexia. We understand that having the right tools can make a significant difference in your professional journey. From productivity tools and assistive technologies, we equip you with the resources necessary to excel in your career. Our goal is to ensure that you have every possible advantage at your disposal to overcome obstacles and reach your full potential.
Group Coaching Program: As part of our program, you can also join our exclusive group coaching program designed specifically for dyslexic individuals. These group coaching sessions provide a supportive and collaborative environment where you can learn from experienced coaches and interact with peers facing similar challenges. The group dynamic fosters a sense of camaraderie and allows for the exchange of ideas, insights, and strategies. Through these sessions, you'll gain valuable knowledge, enhance your skills, and receive ongoing support throughout your professional journey. The cost is $49.99 a month to join find out more here.
Interactive Workshops: In addition to the coaching program, we offer free interactive workshops for your workplace. These workshops cover a range of essential topics relevant to dyslexic professionals. Topics include dyslexia awareness, inclusive recruitment practices for dyslexics, and harnessing assistive technologies for enhanced productivity. By participating in these workshops, your employer gains invaluable knowledge and skills that will empower them to provide an inclusive workplace where everyone can thrive. Our workshops are designed to be engaging, informative, and practical, providing you with actionable strategies that you can immediately apply to your professional life.
Private Coaching Sessions: If you prefer not to go through the Job Access Program, we also offer private coaching sessions. These one-on-one sessions provide personalised support and guidance tailored specifically to your needs. Our experienced coaches work closely with you to identify your strengths, address your challenges, and develop effective strategies to help you thrive. Whether you're looking to improve your organizational skills, enhance your communication abilities, or build your self-confidence, our private coaching sessions are designed to empower you to overcome obstacles and achieve your professional goals.
At re:think dyslexia, we are dedicated to empowering dyslexic individuals and helping them thrive in the workplace. Through our comprehensive support programs, funded through the Job Access Program or private coaching sessions, we provide tailored assistance, networking opportunities, access to valuable resources, and coaching sessions. We believe that dyslexia should never hold you back from reaching your goals. By joining us, you unlock a world of endless possibilities and take control of your professional journey. Contact us today and take the first step towards unlocking your true potential. Remember, your success story starts here!
Book your free exploration session to see how our Workplace Inclusion and Diversity Program can support you and or your employees.
Join our Dear Dyslexic Community on Facebook.  This group has been set up to talk about all things dyslexia, to provide peer support to those who are dyslexic. This is an open, safe forum free from discrimination, but not free from spelling or grammar mistakes!