The Hobo CEO podcast Episode 3
Carmel Riley CEO Founder, Principal, CRSE Group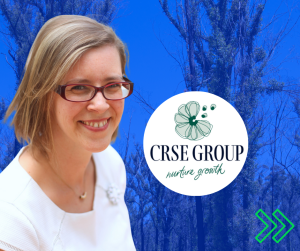 In this episode, Shae speaks with Carmel Riley CEO Founder, Principal and CEO of CRSE (Consulting Reimagined Social Enterprise) Group and Baw Baw Ballroom Basics.
A proud Gippslander, Carmel has delivered professional services to the Gippsland Community for 19 years. Carmel's experience spans across the private sector, government agencies and not-for-profit organisations across health, community services, creative, education, technology, and sustainability service industries.
Carmel identifies as a neurodivergent member of the Queer community and resides in West Gippsland with her three school aged children and partner. Carmel is a passionate social justice advocate and through the power of frugal innovation, her reimagined model of freelance consultancy has earned her recognition Nationally for her role in fostering inclusive leadership and working to create meaningful work opportunities and connections for the 1.2M professionally skilled and experienced underemployed people living in Australia.
With a commitment to inclusiveness, abundance and possibility, Carmel walks alongside individuals, organisations and communities providing safe space to acknowledge the past, explore the present and define the future.
Carmel's work has been recognised through:
• Finalist 2022 and 2023 Gippsland Business Awards – Business and Professional Services
• Nomination for 2020 Victorian Multicultural Commission Award for Business Excellence
• Winners Group Brisbane United Nations International Women's Day Competition 2020
• Nomination for 2019 Telstra Business Woman of the Year, Social Enterprise Category
• Nomination for the Vice-Chancellor Award at the Queensland University of Technology as an instrumental partner in establishing and developing a strategic social enterprise engagement model.
This episode may contain sensitive discussions if you find any of this content distressing, seek support: 
Life Line on 13 11 14
BeyondBlue counsellor on 1300 22 4636
Join our
Dear Dyslexic Community
on Facebook.  This group has been set up to talk about all things dyslexia, to provide peer support to those who are dyslexic. This is an open, safe forum free from discrimination, but not free from spelling or grammar mistakes!