I'm proud to have recently been awarded a Highly Commended for my research Dyslexia: The Hidden Disability in the Workplace.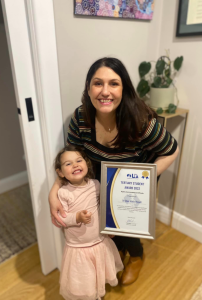 This is Australia's first research that investigates the lived experience of working Australians with dyslexia. Although in 10 Australians are dyslexic and we make up the largest Neurodiversity population no research until now has been undertaken to look at what happens to us as we transition into adulthood and the workplace.
I am so pleased this work has been acknowledged in Australia by
Learning Difficulties Australia

. We
 hope to continue researching adulthood dyslexia on a global scale because nobody should ever be left behind because they have dyslexia!
Thank you to my amazing family especially my mum who sadly isn't here to see this, I know you are watching somewhere mum. To my supervisors Tanya Serry, Lelia Karimi, Judith Hudson and Lisa Furling, La Trobe University,  the participants in the research and the dyslexic community for their ongoing support and trust in the work that I continue to do.
Artwork by @kimpercyartist another amazing dyslexic PhD researcher.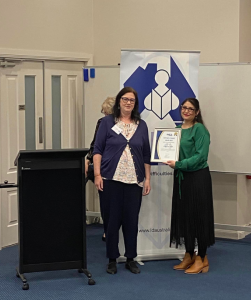 Watch Shae's presentation on her research below.
Join our Dear Dyslexic Community on Facebook.  This group has been set up to talk about all things dyslexia, to provide peer support to those who are dyslexic. This is an open, safe forum free from discrimination, but not free from spelling or grammar mistakes!