Episode 2 with Dr Katy Abbott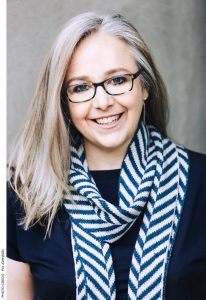 In this episode, Shae speaks with Dr Katy Abbott about all things life as a neurodivergent entrepreneur. 
K
aty is an e
xperienced Composer, Educator, The Artists' Mentor. She
is an artist who uses music to tell stories of heart and courage. In my artist mentoring role, I support established artists across disciplines to vibrant, long-term careers that have meaning, momentum and impact.
Her
compositions are performed,
published
and recorded around the world; she has five solo discs of her work on ABC Classics and MOVE records
.
Katy is a Senior Lecturer in Composition at the Melbourne Conservatorium of Music and founder of The Artists' Mentor, where she supports artists across disciplines to build vibrant, long-term sustainable careers that have meaning and impact. She
does
this through her 6-month Virtual Residency Program, CATAPULT.
We hope you enjoy this podcast with some excellent suggestions on how to manage work while living with ADHD.
Join our
Dear Dyslexic Community
on Facebook.  This group has been set up to talk about all things dyslexia, to provide peer support to those who are dyslexic. This is an open, safe forum free from discrimination, but not free from spelling or grammar mistakes!