Welcome to the first episode of the HoBo CEO Shae speaks with her mentor and published Karen (Mc Dermott) P Weaver. Karen is the Founder of Serenity Press, Duchess Serenity Press, MMH Press and KMD Books, 3x TEDx Speaker & Forbes Business Council Member. 2022 Gold Stevie® Winner Female Entrepreneur of the Year and 2020 Ausmumpreneur of the Year.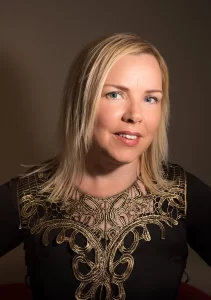 Karen Mc Dermott, founder of Serenity Press, Making Magic Happen Academy and Everything Publishing Academy is an award-winning entrepreneur, multi-genre author of over 20 books, mentor and renowned speaker. She founded Serenity Press in 2012.
She's also an advanced Law of Attraction practitioner who teaches people how to attract anything they want into their lives. Her annual retreats are sought after events with featured famous guests.
Her motto is: Where there is a will there is always a way.
Her quote is: When time and circumstance align, magic happens.
Karen is passionate about sharing her extensive knowledge and vibrant energy with others. She has a 'no excuse' policy: if she can do it, anyone can.
Her vision for Serenity Press is to create beautiful books that live in the hearts of authors and their readers.
Karen won an Ausmumpreneur award in 2016, was a finalist in the Business Excellence category in 2015, and third in global in 2017. She has been an annual speaker and judge for this network since because she believes in mums in business. She is also a smallville.com.au contributor.
Karen is on a mission to share the power of stories with the world. Find out more about Karen and her amazing work here
Shae hopes you enjoy this fun and informative podcast.
We hope you enjoy this podcast series as much as Shae enjoys hosting it.
Get your copy of the Hobo CEO, A Year in the Life of a Social Entrepreneur today.