Episode 57 Part 2 with Gareth Robinson from Mindhabits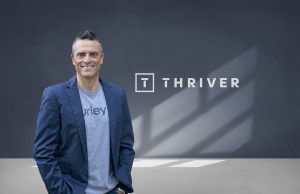 In this two-part episode, Shae speaks with Gareth Robinson about how by creating tiny habits we can manage during stressful times.  
Gareth is a family man first and foremost, a coach, sales leader, start-up founder, and mental health advocate. I bring over 20 year's blue-chip corporate experience and over five years of coaching and consulting to the party. He founded Mindhabits and recently created a video series called The Grief Train. 
Gareth's purpose is to help people live better and organisations thrive.
Having lost his brother and 3 close mates to suicide, he is a passionate mental health advocate who specialises in helping clients sell better, find more time, less stress, and better habits. Gareth's professional and personal purpose overlap as he does his bit to help people live better and organisations grow. He loves contributing to his community, shining a light on the importance of developing good mental health, and redefining success. 
I asked Gareth to come onto the show after I came across The Grief Train as I was looking to get some support around grief and loss after losing my mum last year. During our conversation, Gareth shared tips about how we can manage during times of stress, grief and loss by implementing little habits that can help us manage during our most challenging days.   
This episode contains sensitive discussions about grief, loss and suicide, including personal experiences and mental health challenges. While today's conversation aims to promote understanding and reduce stigma, we acknowledge that hearing about grief and suicide can be triggering for some of you listening today. If you find any of this content distressing, seek support: 
Life Line on 13 11 14  

BeyondBlue counsellor on 1300 22 4636 
Join our
Dear Dyslexic Community
on Facebook.  This group has been set up to talk about all things dyslexia, to provide peer support to those who are dyslexic. This is an open, safe forum free from discrimination, but not free from spelling or grammar mistakes!